Congratulations to all the Mission Billion winners:
WURI West Africa Prize: 1st place winner Naa Sika from Ghana and 2nd place winner Tonti+ from Benin
Check out the video highlights of the winners and finalists:
WINNERS ANNOUNCED!
Winners of the World Bank Group's Mission Billion Innovation Challenge were revealed on October 21st at the Annual Meetings. The winnings include a total of $150,000 in prize money and the opportunity to work with World Bank teams to further develop, pilot and scale their ideas. Given how the crisis has highlighted the critical need for digital ID systems and other platforms to work for all people, the theme of this year's Challenge was inclusion:
The Global prize sought new ways to enable vulnerable populations—such as people with limited digital access and marginalized women and girls—to obtain digital IDs and use them to verify their identities and access remote services. The top winners announced by Makhtar Diop, World Bank Vice President for Infrastructure, were Kiva Protocol, Mobile Vaani, and Special Olympics Nigeria, all three sharing first place and together addressing inclusion across the full identification lifecycle.
The WURI West Africa prize called for solutions to facilitate contributions to social insurance programs, such as pensions and savings accounts, by informal sector workers. The winners, announced by Mamta Murthi, World Bank Vice President for Human Development, were Naa Sika in first place and Tonti+ in second place.
Read the press releases: Annual Meeting event and the WURI West Africa Prize
Innovation to Strengthen Inclusion and Empower the 'Invisible Billion
The COVID-19 pandemic highlights how countries with platforms (such as digital ID systems, digital payment systems, and integrated social protection information ecosystems) are able to quickly scale up existing or introduce new social protection programs. In particular, countries with such assets have been able to efficiently make emergency cash transfers to vulnerable groups—such as women and girls, the poor, informal workers, migrant workers, people living in remote areas, and refugees. 
The Mission Billion Challenge was seeking solutions to how countries can increase their efforts to further support these groups—who often lack smartphones, computers and broadband internet access—so they can access services and cash transfers with minimal health risks.
The Mission Billion Challenge was seeking solutions to ensure the inclusivity of ID systems for vulnerable groups while taking into account the social distancing measures in response to the COVID-19 pandemic to address these specific needs:
GLOBAL PRIZE
How can countries ensure that everyone—especially vulnerable groups—are able to apply/register for an ID in a way that protects people's health and the integrity of the ID system?
How can countries ensure that digital authentication mechanisms in low connectivity environments are accessible and user-friendly for vulnerable populations to facilitate remote access to services and benefits?
WURI WEST AFRICA PRIZE
How can informal sector workers in West Africa more easily participate in social protection programs?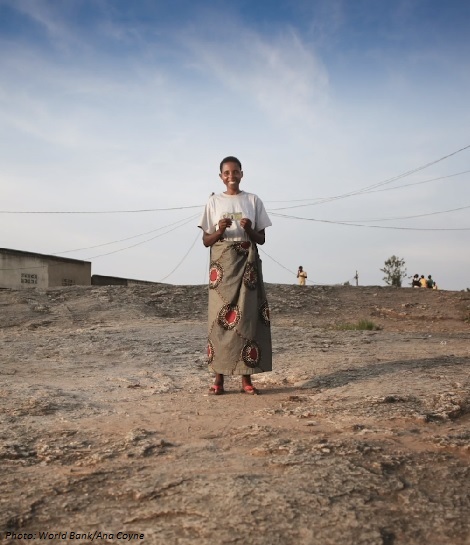 Mission Billion was open to:
Individuals
Including academics, entrepreneurs, scientists, technologists and other engaged citizens.
Organizations
Involved in research, advocacy, design and implementation of digital ID systems, digital payment or social protection systems.
The Mission Billion Innovation Challenge was powered by the MIT Solve platform, an initiative of the Massachusetts Institute of Technology, that uses open innovation and crowdsourcing to solve global challenges. Through this MIT Solve platform, innovators and organizations, participants were able to submit a solution to the Mission Billion Challenge. Submissions were evaluated by committees formed of staff members of the World Bank and partner organizations.  The final evaluation panel was composed of globally recognized experts in the field of digital identification systems.

For more information or questions about the ID4D Mission Billion Challenge, contact us at missionbillionhelp@solve.mit.edu
With support from: