The 2022 ID4D and G2Px Annual Report 
The compounding crises that unfortunately characterized 2022 have underscored just how important identification systems and digital government-to-person (G2P) payments are to individual empowerment, economic opportunity and the protection of lives and livelihoods the world over.
In 2022, the World Bank Group's sister initiatives Identification for Development (ID4D) and Digitalizing G2P Payments (G2Px) marked the 6th anniversary of the ID4D's Multi-Donor Trust Fund (MDTF) partnership platform which now includes G2Px. This year's annual report is the second joint report between ID4D and G2Px. Throughout the achievements covered in this Annual Report, you will see how both initiatives have had impact on countries around the world and in shaping global momentum and understanding of the identification and digital G2P payments agendas.
To learn more, download the ID4D and G2Px 2022 Annual Report
The ID4D and G2Px Three Pillars of Work
Both initiatives consist of three mutually reinforcing pillars of work:
Thought Leadership & Analytics
In 2022, the ID4D and G2Px initiatives continued to advance the understanding of good practices related to identification and digital payments for development and disseminate guidance and tools to practitioners. The content of this work for has focused on meeting demands from country clients, filling important knowledge gaps. This year, the ID4D initiative also continued to develop rigorous evidence on the impact of ID and produced new data to track access to ID and better understand the prevalence and nature of existing ID ecosystem models. The G2Px initiative published the vision for a modern g2p architecture providing a framework for inclusive and empowering digital G2P payments.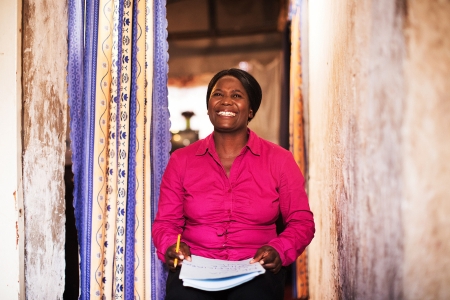 Global Platforms & Convening
In 2022, G2Px and ID4D played a leading role in shaping the digital public infrastructure (DPI) agenda, by collaborating with development partners, developing tools, organizing capacity building activities, and targeted knowledge exchanges. The ID4D initiative also expanded opportunities for engagement between ID practitioners and civil society to design inclusive and trusted ID systems in line with the Principles on Identification. The G2Px initiative continued to share good practices through their webinar series focused on gender and countries' digitalization journeys.
Country & Regional Action
In 2022, ID4D and G2Px continued to support countries in their journey to build inclusive, empowering and trusted ID and digital G2P payment ecosystems. 57 countries received various degrees and types of support to build inclusive and trusted ID and civil registration (CR) ecosystems. ID4D's work is not just on improving the coverage of ID and CR ecosystems, but equally on improving their quality and development impact. In 2022, G2Px scaled up significantly, as the compounding crises created further impetus for the digitization of G2P payments. The initiative is supporting 38 countries with technical assistance on how to adopt or improve their digital G2P payments.