The 2021 ID4D and G2Px Annual Report 
The COVID-19 pandemic has accelerated digitalization in ways that were unimaginable just two years ago, highlighting the fundamental role that digital ID and government-to-person (G2P) payment ecosystems can play in helping a country to deliver services and social assistance to its people rapidly, effectively and responsibly.
In 2021, the World Bank Group's sister initiatives Identification for Development (ID4D) and Digitalizing G2P Payments (G2Px) marked the fifth anniversary of the ID4D's Multi-Donor Trust Fund (MDTF) partnership platform which now includes G2Px. This year's annual report is the first joint report between ID4D and G2Px. Throughout the achievements covered in this Annual Report, you will see how both initiatives have grown across all three pillars of work: thought leadership and analytics, global platforms and convening, as well as country and regional action, adapting to rapidly changing landscapes. In 2021, demand increased significantly as countries sought to use ID systems and digitized G2P payments to respond to and recover from the pandemic.
To learn more, download the ID4D and G2Px 2021 Annual Report
The ID4D and G2Px Three Pillars of Work
Both initiatives consist of three mutually reinforcing pillars of work:
Thought Leadership & Analytics
In 2021, the ID4D initiative continued to advance the understanding of good practices related to identification for development, develop rigorous evidence on the impact of ID, and disseminate guidance and tools to practitioners. This year, the content of this work has focused on meeting demands from country clients, filling important knowledge gaps, and producing new data to track access to ID and better understand the prevalence and nature of existing ID ecosystem models.
Spotlights: 
Impact Evaluation on the Use of Biometric Verification for Cash Transfers in Pakistan
ID4D Global Dataset – Evolving Approach, Data Challenges and Initial Findings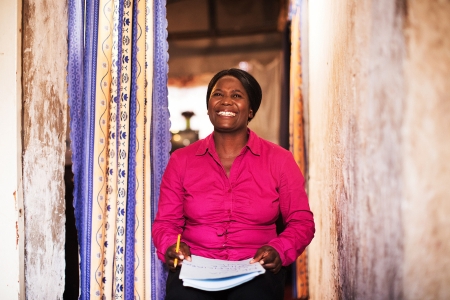 Global Platforms & Convening
In 2021, advocacy efforts helped steer and strengthen global and country commitments around the critical themes of inclusion, accountability, and trust—the foundation of "Good ID." These efforts included facilitating a process to update the Principles on Identification, deepening engagement with civil society organizations (CSOs), promoting better public and stakeholder engagement for ID and civil registration projects, and building capacity through webinars and targeted knowledge exchanges.
Spotlights: 
Toward Cross-Border Interoperability of Digital ID in Africa
Increasing Public Engagement in ID System Design and Deployment
Country & Regional Action
In 2021, ID4D helped 49 countries with the design and implementation of inclusive and trusted ID and civil registration ecosystems. A total of 35 are receiving World Bank financing, with potential to provide better IDs and civil registration documentation to up to 470 million people over the next 5-7 years. Much of this work is done in partnership with other donors and development partners. Demand increased significantly as countries sought to use ID systems to respond to—and recover from—the COVID-19 pandemic.
Spotlights: 
Togo
Lesotho
Highlights of Legal and Regulatory Support