Partnerships
Given the size of the global identification gap, no single country, international organization, NGO, or private sector entity can surmount this challenge by working alone—coordination is needed at the global, regional and national levels. To this end, ID4D is developing strong partnerships with a range of actors working on this emerging topic—including United Nations (UN) agencies, foundations, think tanks and academics, regional bodies, private sector associations and standards bodies.
---
To accelerate the Initiative's work at global, regional and country levels, the ID4D Multi-Donor Trust Fund (MDTF) was established with catalytic contributions from the Bill & Melinda Gates Foundation in November 2016 and joined by the Omidyar Network (November 2017) and the Australian Government (April 2018). This MDTF provides a platform for partners to cohesively advance progress across ID4D's three pillars with a common vision and shared actions; and shapes global approaches and a shared vision on identification.
---
Partners:
Center for Global Development
European Commission
GSMA
International Organization for Migration (IOM)
United Nations Development Programme (UNDP)
UN Refugee Agency (UNHCR)
UNICEF
World Economic Forum
World Food Programme (WFP)
ID4D High-level Advisory Council
The World Bank Group's Identification for Development  (ID4D) High-level Advisory Council -- co-chaired by World Bank Chief Executive Officer Kristalina Georgieva and United Nations Deputy Secretary-General Amina J. Mohammed – recognizes the enabling and transformational role of identification systems in achieving several of the Sustainable Development Goals (SDGs) and advancing progress in many areas such as social protection, women and girls empowerment, financial inclusion, governance, healthcare, digital development and humanitarian response. The Advisory Council provides strategic guidance to the ID4D initiative and promote the vision of services and rights for all persons through robust, inclusive and responsible identification systems. 
Advisory Council Members:
Kristalina Georgieva, World Bank Chief Executive Officer; Amina J. Mohammed, United Nations Deputy Secretary-General; President Toomas Hendrik Ilves, former President of Estonia; Nandan Nilekani, Co-founder of Infosys and Founding Chairman of Unique Identification Authority of India; Eric Jing, CEO of Ant Financial; Carolina Trevelli, former Minister of Development and Social Inclusion, Peru; Dr. Benno Ndulu, former Governor, Bank of Tanzania; Mo Ibrahim, Chair of the Mo Ibrahim Foundation and Founder of Celtel; and Iqbal Quadir, Founder of the Legatum Center at the Massachusetts Institute of Technology (MIT) and of Grameenphone.
Technical Expert Group
ID4D supports client countries with facilitating access to peers, technical experts and practitioners in digital identification planning, implementation and related topics. To meet this growing demand, ID4D has a Technical Expert Group (TEG) of external of practitioners who have either worked for or advised to governments in the design and roll out of digital identification.
---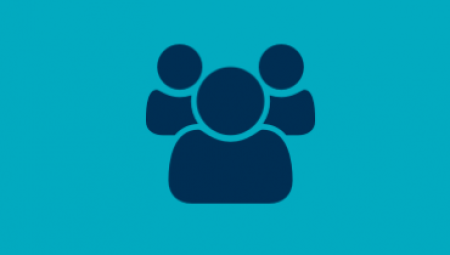 TEG Members:
(In alphabetical order)
Joseph Atick, Executive Chairman of ID4Africa
Adam Cooper, Independent Identity Standards Expert, former Technical Architect of GOV.UK Verify, contributor to the eIDAS Regulation regarding cross-border eID in the EU
Alan Gelb, Senior fellow, Center for Global Development, former World Bank Chief Economist for Africa
Mia Harbitz, former Lead Specialist for Identity Management and Registries, Inter-American Development Bank (IADB)
Gus Hosein, Executive Director, Privacy International
Sanjay Jain, Core Volunteer at iSPIRT, former Chief Product Manager, Unique Identification Authority of India (UIDAI)
Frank Leyman, former Chairman of ICA, former manager of international relations of FEDICT, EU (Belgium)
Vijay Madan, former Director General of Unique Identification Authority of India (UIDAI)
Tariq Malik, Technical Advisor at UNDP Malawi, former Chairman of the National Database and Registration Authority (NADRA) of Pakistan
Andrea Servida, Head of "e-Government and Trust" Unit at Directorate General Communications Networks, Content and Technology (DG-CONNECT), European Commission